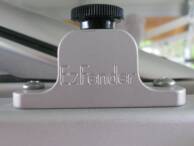 EzFender Bumper Hangers

EzFenders provide a permanent solution to tying your bumpers onto your boat. No more tying around railings, grab handles and out of reach dock cleats.

EzFenders can be mounted on Runabouts and Cruisers, easily mounted on Pontoon boat railings.

Securing bumpers and adjusting the height can't be easier, with EzFenders on board.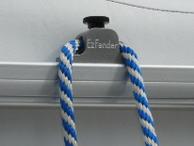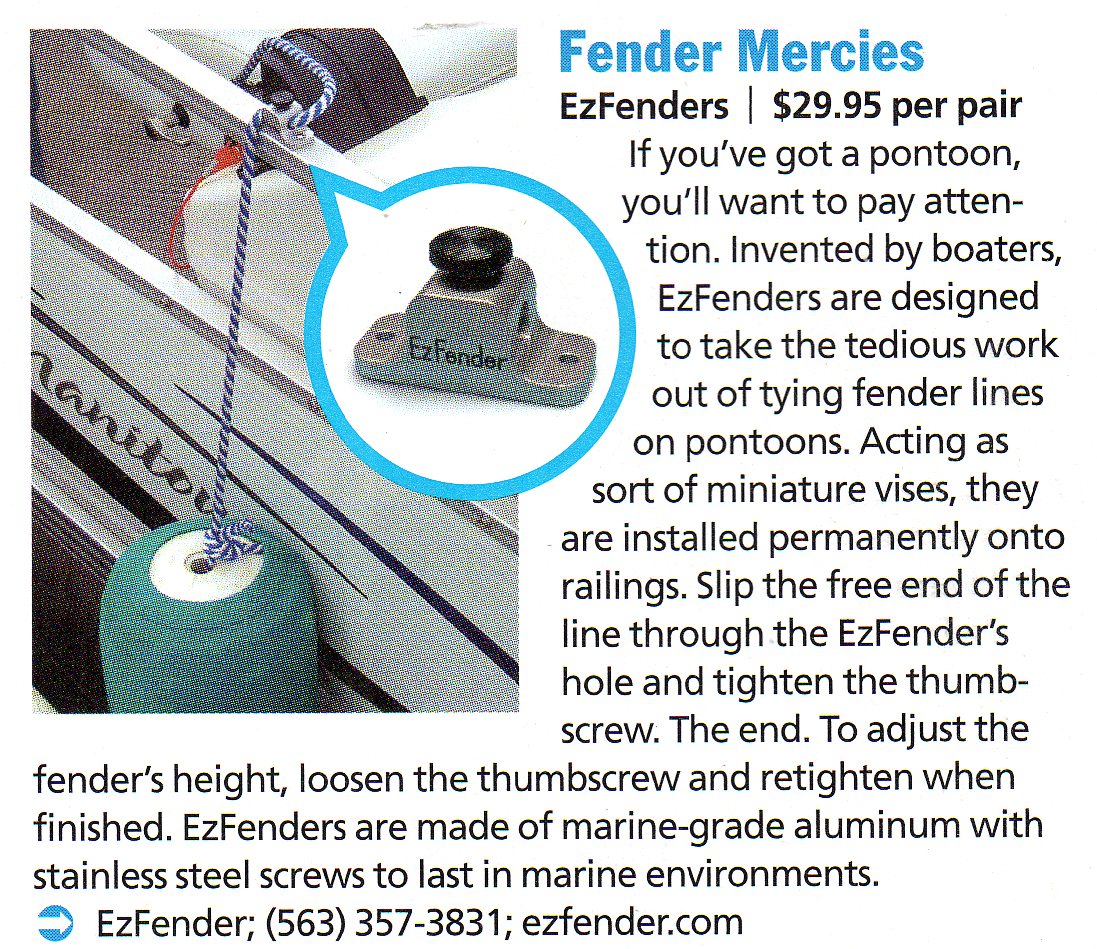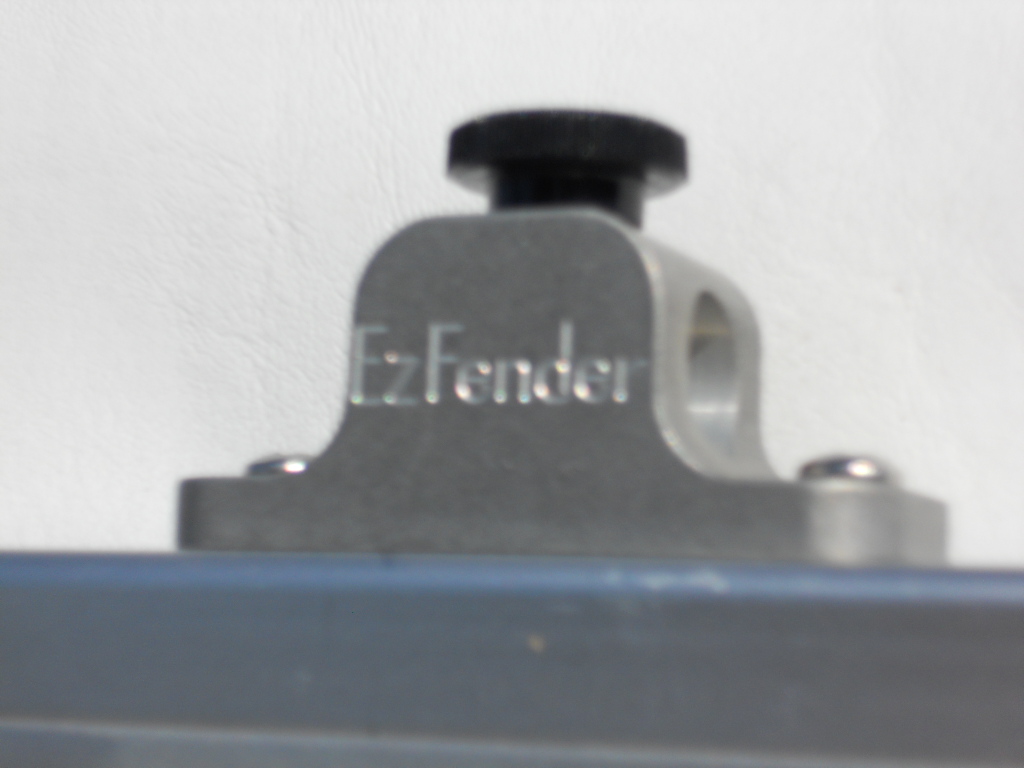 The EzFender logos on the materials above were painted in for the photos. Actual EzFender logos are machined and natural.

To Purchase Your EzFenders

EzFenders retail store price is $29.95 per pair. Our website price is $24.95. Shipping and Handling is automatically added to your Shopping Cart. We accept PayPal. Major credit cards are also accepted through Paypal, with no Paypal account needed. Continental Shipping rates are: 1-2 pairs $4.95. 3-4 pairs,

$5.45. 5-6 pairs, $5.95 and 7-8 pairs, $6.45. We gladly ship World Wide, Outside the Continental U.S. please use the checkout in the cart to figure your shipping rate.

To purchase, use the 'Add to Cart' button to the right, and add your quantity desired at check out. PayPal will figure your shipping and handling and do the rest of the work for you. Orders will normally delivered within 10 days, depending on carrier conditions.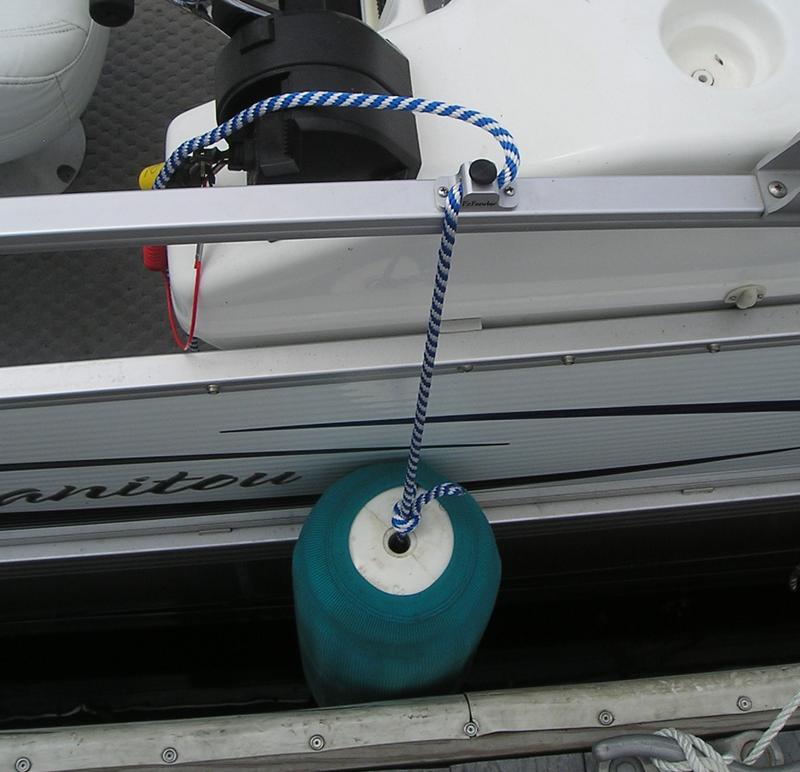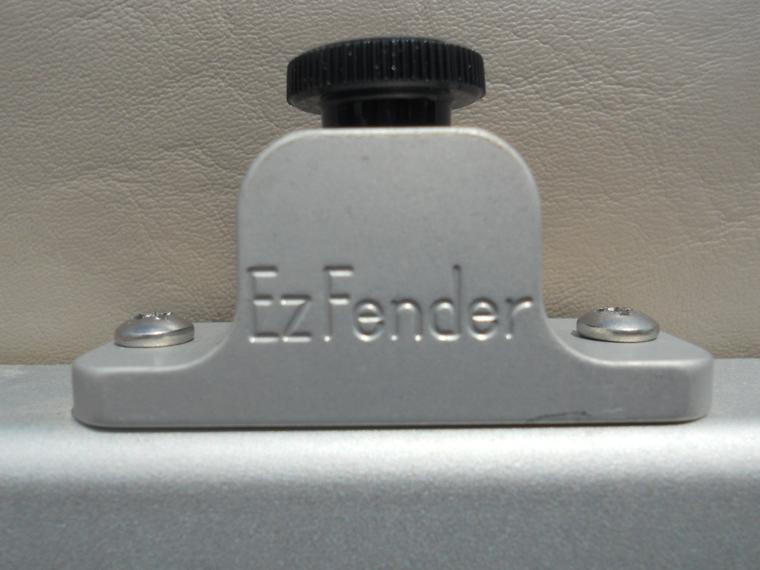 Featured in Boating World and Pontoon & Deckboat Magazines

in becoming a business partner.

Permanant mounted Fender line holders

*Made of 6061, industry standard Aluminum

*Lightly tumbled for a "satin" appearance

*Clear Anodized, tarnish resistant finish

*Engraved Natural logo, no paint to fade

*1/2 inch hole, accepts up to 1/2 inch fender lines

*Marine grade, Stainless Steel thumbscrews

*Marine grade, Stainless Steel mounting hardware

*Mounting instructions & drill template, included

*Sold and packaged in Pairs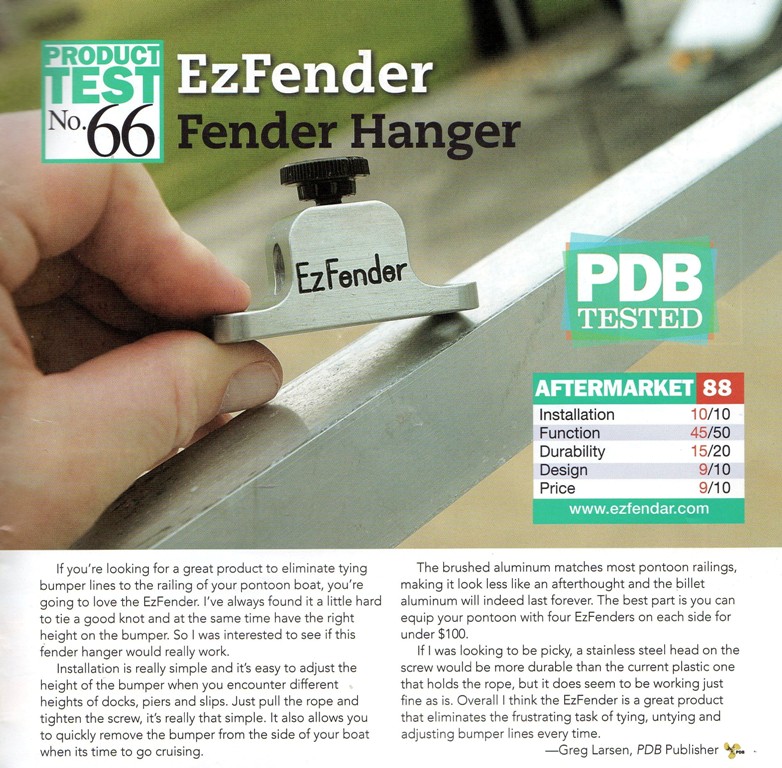 *Measure 1X2 1/4x1 3/8" with thumbscrew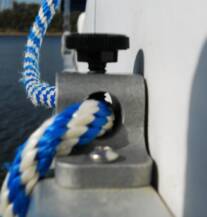 The secret to EzFender is the hole! When screwing the thumbscrew onto the line, the line is pushed into the hole milled into the base. Creating a non slip bite that holds the line. With a light screw tightening, your fender is secure with no damage to your fender line!

Pay by Check and shipping is free to the   Continental US states! E-mail Bryan at
  sales@ezfender.com
for arrangements!

Contact Information

Bryan Hermann, owner

2231 13th Ave North

Clinton, Iowa 52732

Ph. 563-357-3831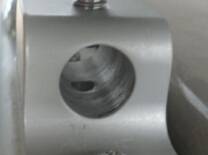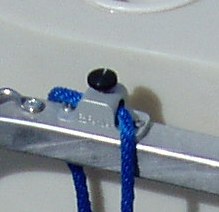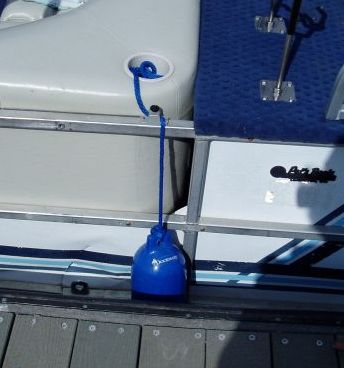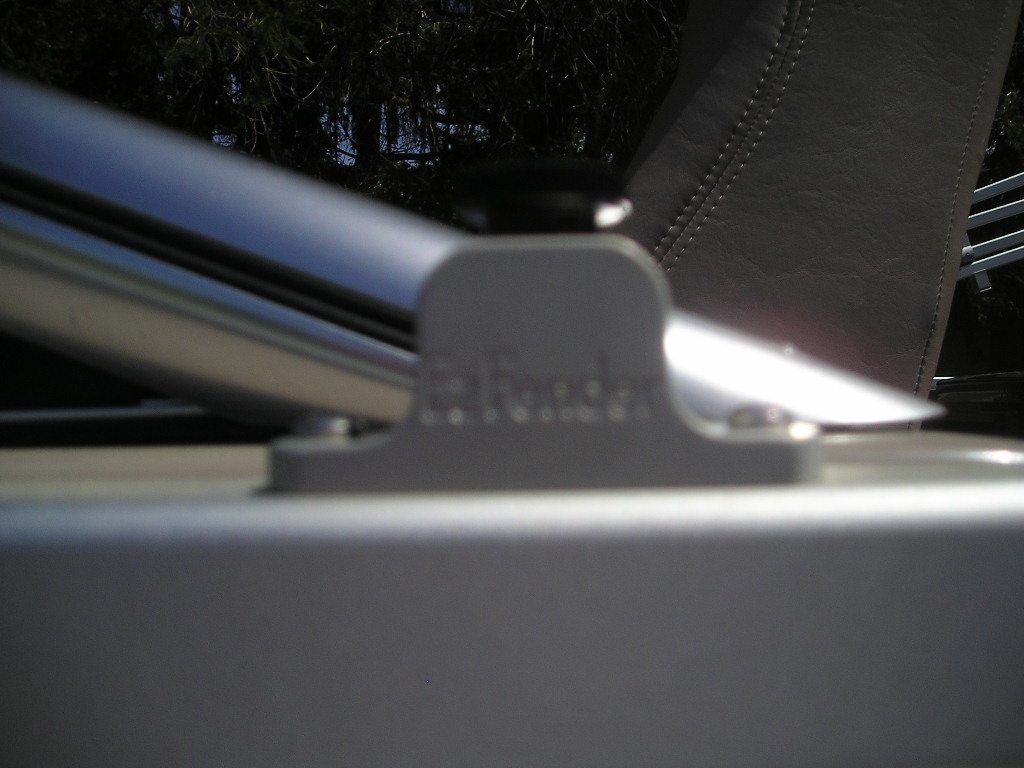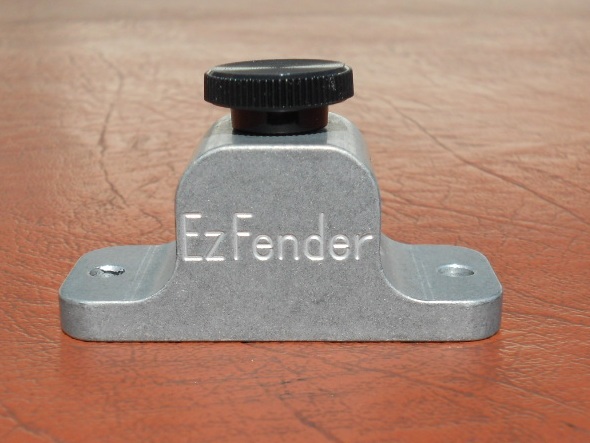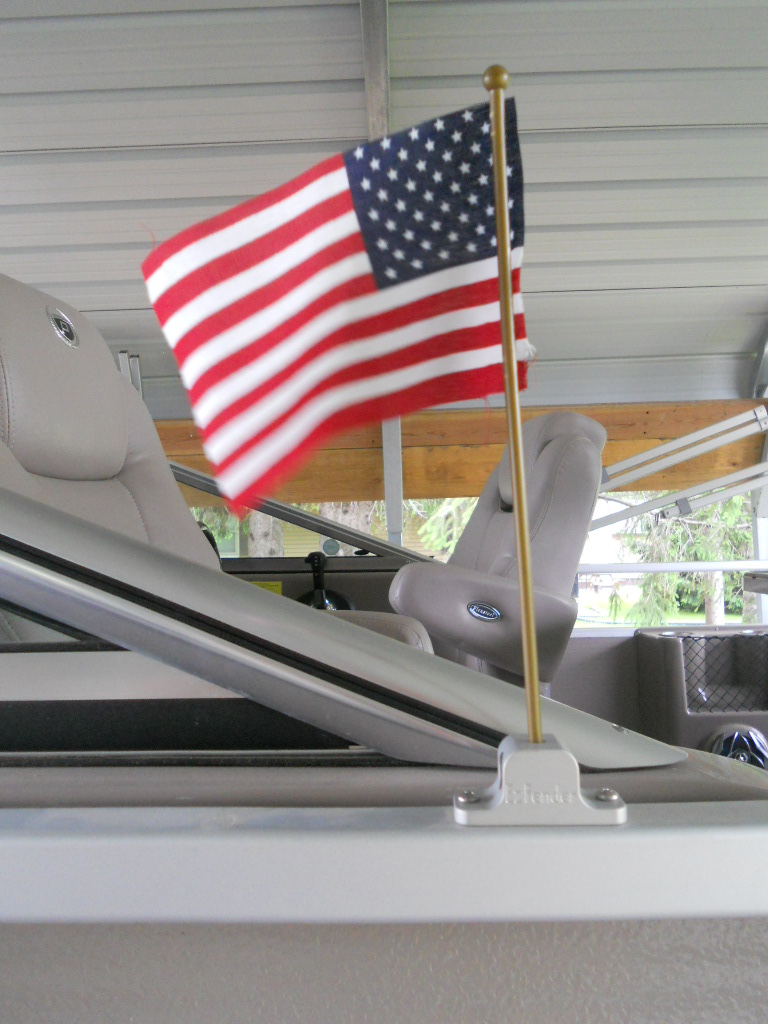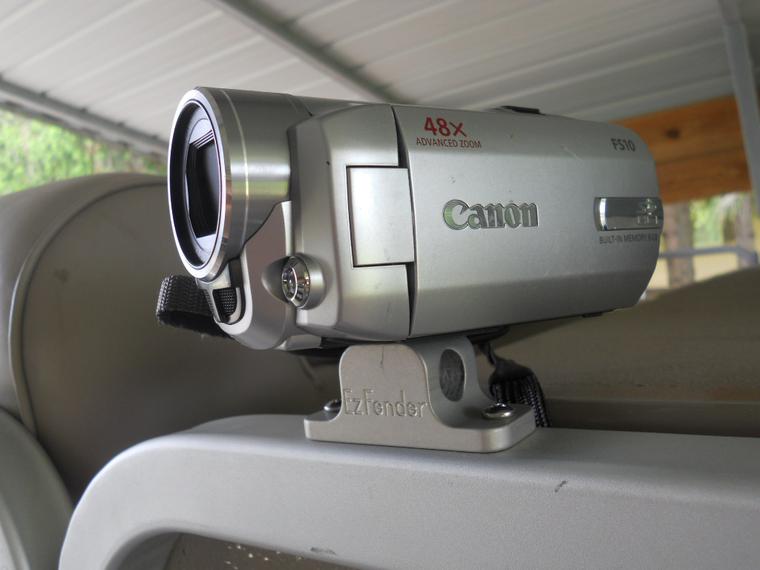 Mount more than bumpers on             your EzFenders

Please be sure to visit our vendors below and visit PontoonForums.com for anything, pontoons!